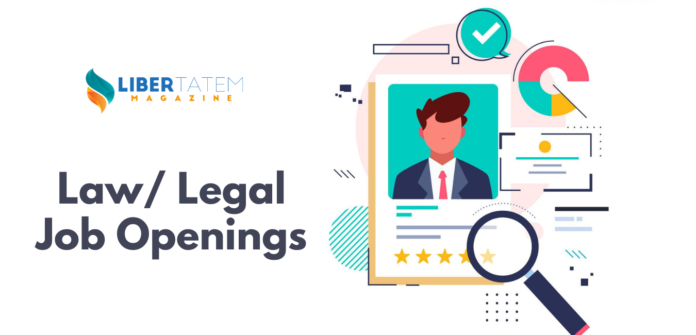 About the Organisation
Central Government Industrial Tribunal/ Labour Courts are set up under the provisions of Industrial Disputes Act, 1947 for adjudication of industrial disputes arising in Central Sphere. These are set up in various States, out of which 10 are under Non-Plan and 12 under Plan Scheme.
These are at Mumbai and Kolkata which also functions as National Tribunals. These are headed by Presiding Officers who are selected from amongst High Court Judges (serving/retired) or Distt./Addl. Distt. Judges (serving/retired).
About the Job Post
Post of the Presiding officer of Central Government Industrial Tribunal-cum-labour Court/National Industrial Tribunal, Kolkata.
The post of Presiding officer of Central Government Industrial Tribunal/Labour Court/National Industrial tribunal, Kolkata is to be filled up shortly in accordance with the provisions contained in sections 7B & 7C of the Industrial Disputes Acl., L947.
Eligibility
According to these provisions, the post can be held by a judicial officer who is, or has been, a Judge of a High court. The terms and conditions of appointment of a Judge to the post of the presiding officer will be as per the Presiding Officers of the Labour Court/Industrial Tribunal and National Tribunal (salaries, Allowances, and other Terms and conditions of service) Rules, 2015.
In case of appointment on deputation of serving judges as presiding officer, the normal period of appointment shall be for a period of three years and in case of retired judges, the appointment shall be till the age of 65 years.
Salary
The Pay of the Presiding Officer of National Tribunal shall be fixed at Rs 80,000/- (fixed) per month and this shall include the deputation allowance in case of serving judges and gross pension in case of retired judges.
The Salary of the Presiding Officer of the Labour Court or Industrial Tribunal shall be:
The District Judge (Entry Level) – Rs. 51,550-1230-58,930-1380-63,070
The District Judge (Selection Grade) – Rs. 57,700-1230-58,930-1380-67,210
The District Judge (Super time Scale) – Rs. 70,290-1540-76,450
Per month inclusive of gross pension, pension equivalent or other retirement benefits.
Deadline
31st July 2020
How to Apply?
Interested candidates who fulfil the eligibility conditions may please be finished so as to reach the Ministry within a period of forty-five (45) days from the date of the letter issued No. A-11016/04/2020-CLS-u to Government of India Shram Shaki Bhawan, Rafi Marg, New Delhi – 110001 by 31st July 2020.
---
Libertatem.in is now on Telegram. Follow us for regular legal updates and judgements from the court. Follow us on Google News, Instagram, LinkedIn, Facebook & Twitter. You can also subscribe for our Weekly Email Updates. Libertatem Group does not take any responsibility for the accuracy of the Job Post. The post has been shared as we received it from our staff.