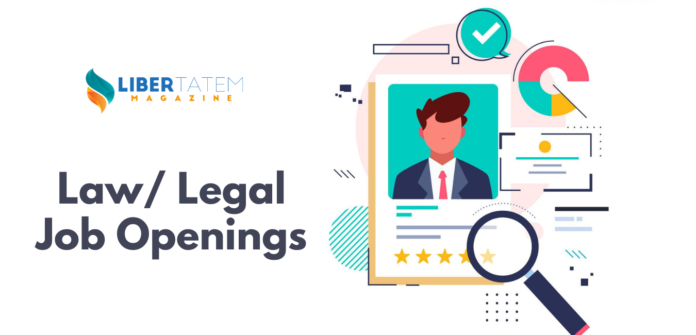 About Standard Chartered 
We are a leading international bank focused on helping people and companies prosper across Asia, Africa and the Middle East.
To us, good performance is about much more than turning a profit.  It's about showing how you embody our valued behaviours – do the right thing, better together and never settle – as well as our brand promise, Here for good.
We're committed to promoting equality in the workplace and creating an inclusive and flexible culture – one where everyone can realise their full potential and make a positive contribution to our organisation. This in turn helps us to provide better support to our broad client base.
JOB PURPOSE:
• To support the Group Commercial Legal Team on day to day legal, operational and administration matters as a member of the Group Commercial Legal Centre of Excellence based in Bangalore. The role will have a specific focus on supporting procurement and commercial contracts with vendors and other third parties across the Group's global footprint.
• To provide additional legal support to other Group and Country Legal teams where required.
• To promote a culture and practice of good conduct of business and adherence to legal standards within the Group.
JOB RESPONSIBILITIES:
• To review, draft and validate procurement and ancillary contracts such as NDAs, proof of concept agreements, SOWs, order forms, change orders and general goods and services agreements to ensure they meet the Group's policies and standards and applicable law. The scope of the role is global and will cover both technology and non-technology procurement matters.
• To assist with contractual queries from business stakeholders and supply chain management teams, including contract reviews and research, risk assessments and the preparation of advice and reports.
• To collaborate with and assist other legal teams across the Group to ensure appropriate overall matter management. Where external counsel is appointed, to support the management of the engagement.
• To provide stakeholders with accurate and timely information and advice regarding the status of contract matters and other matter reporting.
• To assist with continuous improvement initiatives in relation to the contract process, workflow, stakeholder guidance, playbooks and templates.
• To keep up to date with relevant Group policies and standards and applicable law.
• To support on team administration tasks where required.
• Responsible for adhering to the Group Contracts Policy, the Group process for supplier contracts and the Group's third-party risk management framework.
KEY BEHAVIOURS:
• Regulatory & Business Conduct:
o Display exemplary conduct and live by the Group's Values and Code of Conduct.
o Take personal responsibility for embedding the highest standards of ethics, including regulatory and business conduct, across Standard Chartered Bank. This includes understanding and ensuring compliance with, in letter and spirit, all applicable laws, regulations, guidelines and the Group Code of Conduct.
o Taking personal and team responsibility for achieving the outcomes set out in the Bank's Conduct Principles.
o Effectively and collaboratively identify, escalate, mitigate and resolve risk, conduct and compliance matters.
• Commercial: pragmatic, creative and solution-oriented with good judgment and decision-making skills.
• Proactive: able to use initiative and ready to identify issues without being asked.
• Flexible: able and willing to work long hours and, at short notice, travel to, and work in, challenging environments for periods of time (if required).
• Team player: personable, responsible, helpful.
• Organised: able to prioritise workload and manage conflicting priorities to meet deadlines. Strong attention to detail to highlight potential risks in contracts and errors.
• Reliable, tactful, discreet, diplomatic: able to work with staff across varying levels of seniority and from different nationalities and cultures.
• Self-motivated: able to operate independently with minimal supervision.
• Energetic: enthusiastic about the role, the function and the Group.
KNOWLEDGE / SKILLS / EXPERIENCE:
Must be a qualified lawyer in a common law jurisdiction (solicitor, attorney or barrister) with 0-3 years' post qualification experience and have:
• knowledge and understanding of commercial contract requirements in relation to technology and non-technology procurement matters.
• experience in contract legal support (whether through in-house or private practice).
• experience in reviewing contracts using contract templates and/or using contract guidance or playbooks.
•ability to draft contract terms to meet requirements.
KEY STAKEHOLDERS:
• Supply Chain Management
• Relevant Business units and Group Functions
• Other Group and Country Legal teams
Apply now to join the Bank for those with big career ambitions.
To view information on our benefits including our flexible working please visit our 
career pages
. We welcome conversations on flexible working.
How to Apply
https://scb.taleo.net/careersection/ex/jobdetail.ftl?job=99161
---
Libertatem.in is now on Telegram. Follow us for regular legal updates and judgements from the court. Follow us on Google News, Instagram, LinkedIn, Facebook & Twitter. You can also subscribe for our Weekly Email Updates. Libertatem Group does not take any responsibility for the accuracy of the Job Post. The post has been shared as we received it from our staff.