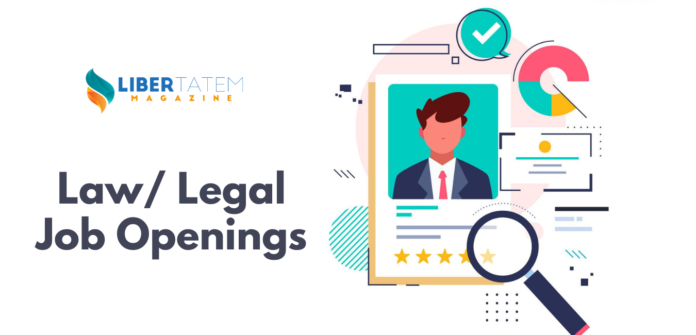 White paper is a full-service organization with expertise in the fields of Civil laws, Criminal laws, Arbitration law, Company laws, Commercial Laws, Constitutional Law etc.
Position : Litigation/Research Associate
No. of position open : 2
Key roles: Drafting, researching, briefing, counselling etc.
Eligibility: Candidates must have an experience of 1-3 years and good communication/drafting/research skills.
Salary: As per qualifications and assignment based.
Location: online (work from home).
How to apply: Kindly email your resume along with a cover letter at [email protected]
Last Date to apply: 31th August 2020.
---
Libertatem.in is now on Telegram. Follow us for regular legal updates and judgements from the court. Follow us on Google News, Instagram, LinkedIn, Facebook & Twitter. You can also subscribe for our Weekly Email Updates. Libertatem Group does not take any responsibility for the accuracy of the Job Post. The post has been shared as we received it from our staff.