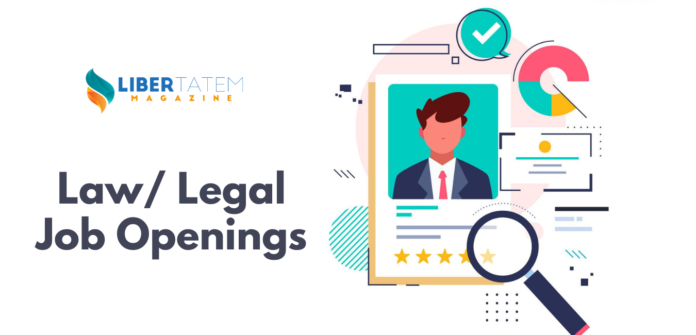 With a startup spirit and 90,000+ curious and courageous minds, we have the expertise to go deep with the world's biggest brands—and we have fun doing it. Now, we're calling all you rule-breakers and risk-takers who see the world differently, and are bold enough to reinvent it. Come, transform with us.
Transformation happens here. Come, be a part of our journey!
Are you the one we are looking for?
Inviting applications for the role of Assistant Manager, Contract Management.
The position will also be responsible to review and evaluate the effectiveness and efficiency of the systems and processes, reliability of reporting, compliance with Contracts, policies and procedures, applicable laws and regulations. The individual needs to craft and execute plans to strengthen internal controls, improve assurance thereby reducing operational risk.
Responsibilities
Individual with legal background preferably and having experience in Contract lifecycle management.
Ability to work with partners across different functions and link upstream and downstream processes.
Able to understand complexity of a contract and brings additional value points for the business.
Specific responsibilities would include –
Responsible for clause extraction from the contracts and summarize / interpret the clauses in simple and understandable way.
Responsible for reviewing the contract summaries prepared by others.
Responsible for analysis of the data residing in the iCon tool and coming up with some relevant interpretation of it.
Should be able to pull out various reports and share with the relevant group.
Serve as an advisor to the different teams, providing direct assistance, mentoring and infrastructure to enable them to demonstrate iCon for meeting organizational goals.
Responsible for extraction of critical obligations and associated risks from the contract
Qualifications
Minimum qualifications
Graduate degree from credible university, with degree in law, accounting, economics, Commerce or other related subject area
Excellent background of performance, delivery and innovation in sophisticated international working environments.
Good ability to review services contracts and change requests to identify risks, obligations and opportunities.
Knowledge of relevant service domains e.g. finance and accounting, sourcing and procurement, supply chain, order management and IT services.
Understanding of relevant services types of work e.g. consulting, outsourcing, analytics and digital.
Financially literate: very good understanding of management accounting, in particular pricing models, profit and loss, balance sheet and cash flow.
Preferred qualifications
Post sales contract management experience.
Eloquent and effective communicator. Highly proficient in written and oral business communication to senior colleagues and clients.
How To Apply:
---
Libertatem.in is now on Telegram. Follow us for regular legal updates and judgements from the court. Follow us on Google News, Instagram, LinkedIn, Facebook & Twitter. You can also subscribe for our Weekly Email Updates. Libertatem Group does not take any responsibility for the accuracy of the Job Post. The post has been shared as we received it from our staff.