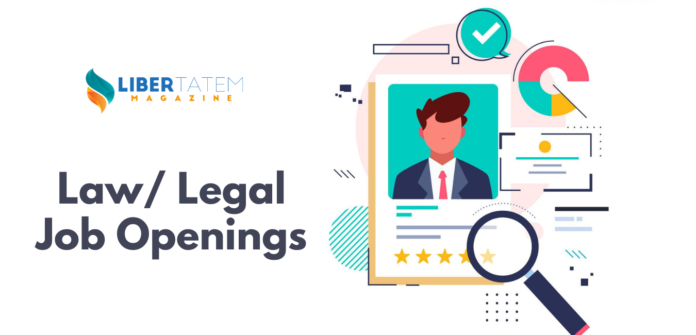 Zomato as an organization has grown and scaled multifold over the last few years. We are committed to bringing the best food to everyone; no matter who they are and what they can afford.
To know more about what's cooking at Zomato, here is our Annual Report FY'19  and half year financial report FY2020. Creating and re-inventing has been a key practice at Zomato and at this point we require folks who can help us keep pace with the dynamic ecosystem we are all a part of. Check out how life at zomato looks like and our blog for all the latest updates.
About the role:
You will be responsible for handling all legal, contractual and regulatory matters for Zomato and will also be closely interfacing with relevant business heads for all teams/functions.
Our Legal team is an essential part of Zomato's growth, from conducting negotiations to providing legal advice to the management; we aim to construct novel and innovative solutions to difficult business matters.
Here's what you'll do day to day: 
Provide strong contracting, legal and regulatory support to the business teams in contract structuring, preparation, negotiation and legal advisory on day to day issues
Ability to independently negotiate key business, commercial and legal terms with CXO level professionals, senior in-house counsels and law firm partners across various industries
Draft, review, negotiate and finalize proposals, NDAs, LOIs, business agreements with various vendors and service providers, strategic partnerships/JV agreements with global players, ad-sales agreements, consulting agreements, content, technology and licensing agreements, marketing agreements – domestic and global
Advise on interpretation and application of key legal areas including but not limited to copyright, trademarks, data privacy, consumer protection, payment regulations, intermediaries, advertising & marketing laws/regulations
Contracts, documentation and knowledge management within the legal team and keeping senior management abreast of all relevant laws and policies impacting businesses
Provide general legal advice and support to other functions e.g. human resources, finance, IT, admin, corporate services, real estate management etc.
Requesting, obtaining and finalizing legal opinions/advice from outside counsel as needed and managing related budgets
Manage MIS and provide regular updates to business and legal head
Preparing and delivering internal training as appropriate
Who fits the bill?
8-10 years of post-qualification experience in general corporate and advisory
Prior experience in M&A and Private Equity transactions will be preferred.
Exercise independent judgement to effectively draft, review and close agreements/contracts
Sound research, analytical and problem-solving skills
Good understanding of IPRs, technology laws and advertising laws
Excellent communication and stakeholder management skills
Suitable candidates may apply by sending their resumes to [email protected]