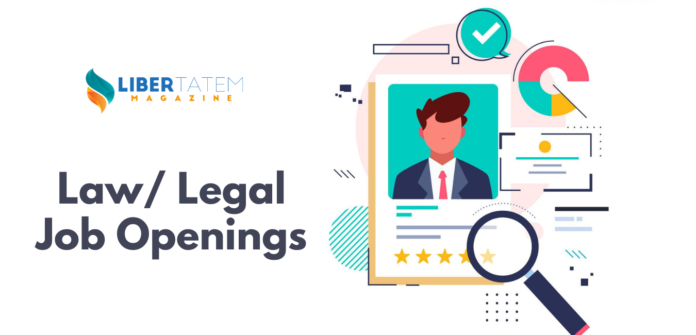 HCL Technologies is looking for dynamic professionals at multiple levels for its Risk and Compliance team (Contract Risk).
Job Responsibilities:
1.  Develop and maintain a book of refined and clear responses to client queries on a wide range of matters
2.  Define and defend the boundaries of Risk & Compliance ownership of questionnaire responses to internal parties
3.  Identify and address any gaps between existing processes and new requirements
4.  Support the overall implementation and management of the Contract Risk program at HCL.
5.  Review a high volume of complicated documents with a short turnaround time and minimal escalation
6.  Participate in periodic data protection risk assessments and conduct related ongoing compliance monitoring
7.  Utilize legal research platforms to analyse regulatory and compliance issues and to keep up to date on risk and security trends
8.  Prioritize workload within scheduling deadlines and manage multiple projects simultaneously
Qualifications and Experience Required:
Educational:
1.  Degree in either Risk, Law, Business, Technology or other related field required
2.  JD or Master's degree in relevant field preferred
Professional Qualifications:
Desirable – CIPP, CISM, CISA, and/or CRISC
Experience:
1.  Experience of 8+ years in Risk Management or Compliance Assessments
2.  Understanding of Banking/Financial Services, Insurance, Technology, Data, and Healthcare industries a plus
3.  Ability to comfortably interact with clients and internal senior management
4.  Proficiency in using MS Office (Word, PowerPoint, Excel, Outlook, and Lync)
• Strong deductive logic, decision making, and analytical skills
• High level of personal initiative and professionalism, ability to thrive in a truly global organization
• Excellent time management, decision making, and organizational abilities
• Willingness to travel and adapt work hours to the needs of a global organization
• Must possess superior problem-solving, communication (verbal and written), and interpersonal capabilities.
• Patience, a customer-friendly attitude and the ability to work in a team environment
Interested candidates can share their CV/Resume with Shalini ([email protected]) and may quote my name as referral.