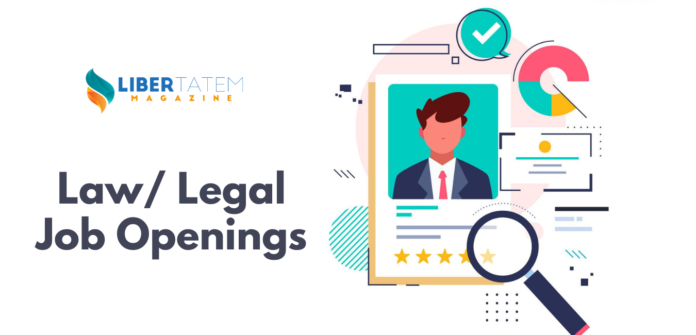 IHS Markit (Nasdaq: INFO) is a world leader in critical information, analytics and solutions for the major industries and markets that drive economies worldwide. The company delivers next-generation information, analytics and solutions to customers in business, finance and government, improving their operational efficiency and providing deep insights that lead to well-informed, confident decisions. IHS Markit has more than 50,000 key business and government customers, including 80 percent of the Fortune Global 500 and the world's leading financial institutions. Headquartered in London, IHS Markit is committed to sustainable, profitable growth.
Commitment to Diversity and Inclusion:
At IHS Markit, creating an inclusive culture is front and center of our priorities as an organization. We are proud to be one of the Best Places to Work for LGBTQ Equality and to have reached Forbes' annual list of America's Best Employers for Women 2020. We are committed to an equal opportunity workplace where colleagues from all different walks of life come together to build a better business. We celebrate the wide range of human experience and we believe that we are stronger as a company because our community includes individuals of every race, color, ancestry, religion, sex, national origin, sexual orientation, age, marital status, citizenship, disability, gender identity and veteran status.
Ready to be part of something as exceptional as you are?
Mansfield Rule Participation:
The Legal, Risk, & Compliance Team at IHS Markit is a proud participant in the Mansfield Rule 2.0 Legal Department Cohort. Originally launched in 2016 with a focus on law firms, the Mansfield Rule Program is designed to boost the hiring, retention, and promotion of personnel from groups traditionally underrepresented within the legal profession – women, people of color, disabled individuals and members of the LGBTQ+ community. This also includes criteria to consider when seeking outside counsel representation.
We are committed to having at least 50% of our candidate pool for each position meet one or more of the Mansfield Rule criteria for diversity. While supplying IHS Markit with this information is voluntary on the part of candidates, we hope that applicants will support us in our pledge to strive for a more inclusive department. More information about the Mansfield Rule Program can be found here: https://www.diversitylab.com/pilot-projects/mansfield-rule-legal-department-2-0-edition/
Summary:
We are looking for an enthusiastic, results-oriented Legal Counsel, Compliance to join the well-established IHS Markit Legal, Risk and Compliance Team in Gurgaon.  The role will report to the Director of Compliance and Privacy and will work with the rest of the team to ensure that IHS Markit colleagues understand and comply with their legal and ethical obligations. Responsibilities will cover the full spectrum of work related to in-house corporate compliance and privacy, such as providing legal and business advice to colleague queries, conducting internal investigations, conducting third party due diligence reviews, supporting data mapping activities and data subject access requests, and reviewing and developing compliance policies, procedures and controls.  The ideal candidate will be solution-oriented, thrive on working cross-functionally, and skilled at building trust and relationships across the company globally.  We are looking for a self-starter who is confident, hungry to learn more, and ready to deploy their expertise and understanding of compliance within a fast-paced dynamic environment.
The IHS Markit in-house legal, risk and compliance department is influential and very highly-regarded across the organization. It offers excellent opportunities for the right candidate to gain exposure to many aspects of its businesses, with room for growth whilst working on a broad range of legal and compliance matters. IHS Markit is diverse and multifaceted with a rapidly increasing international presence.
Job Duties:
Provide effective, practical, and efficient advice regarding compliance with internal policies and procedures as well as applicable laws in areas such as antibribery, antitrust, export controls, and sanctions.
Monitor and respond to inquiries submitted to the Compliance and Privacy mailboxes.
Conduct third-party/vendor due diligence reviews and respond to customer due diligence requests.
Manage and conduct compliance-related internal investigations in the India and APAC regions.
Provide support with management and administration of Compliance Hotline.
Monitor developments in applicable law and assess impact on IHS Markit's products and services; publish legal guidance on changes when appropriate.
Conduct reviews of new products to ensure they are compliant with applicable law before being launched to market.
Assist with data mapping activities and resolving data subject access requests, and support privacy team with other tasks as needed.
Required Education/Working Experience/Skills:
Must hold a law degree from an accredited Institute or law school;
At least 3-5 years of experience as a practicing lawyer at a law firm or in an in-house legal department;
Experience providing legal and operational advice in privacy or in core compliance areas such as antibribery, antitrust, conflicts of interest, export controls, and sanctions.
Excellent command of the English language (both written and spoken).
Willingness to own projects and processes and to drive them independently.
Organized, detail-oriented, responsive, calm and positive presence.
Ability to work both autonomously and as a team player under pressure in a fast-paced corporate environment.
Ability to quickly prioritize and triage work, and to shift and rebalance priorities as necessary.
Ability to proactively identify areas for improvement and work with relevant stakeholders to implement enhancements.
Ability to build strong and effective working relationships with key internal and external stakeholders across different functions, time zones and cultures.
Confidence to deal, communicate and present with all levels of the organization including senior executives.
———————————————–
Current Colleagues
If you are currently employed by IHS Markit, please apply internally via the Workday internal careers site.
———————————————–
Inclusion and diversity are critical to the success of IHS Markit, and we actively encourage applications from people of all backgrounds. We are committed to providing equal employment opportunity without regard to race, color, religion, sex, sexual orientation, gender identity, age, national origin, disability, status as a protected veteran, or any other protected category. For more information on the many ways in which we enthusiastically support inclusion and diversity efforts for both candidates and employees, please access our Inclusion & Diversity Statement here.
We are proud to provide reasonable accommodations to applicants with disabilities. If you are interested in applying for employment with IHS Markit and need special assistance or an accommodation to use our website or to apply for a position, please contact or call +1 212 849 0399. Determination on requests for reasonable accommodation are considered on a case-by-case basis. This contact information (email and phone) is intended for application assistance and accommodation requests only. We are unable to accept resumes or provide information about application status through the phone number or email address above. Resumes are only accepted through the online application process, and only qualified candidates will receive consideration and follow-up.
IHS Markit maintains a substance-free workplace; employees may be asked to submit to a drug test (where permitted by law).  In addition, as a federal contractor in the United States, the company participates in the E-Verify Program to confirm eligibility to work.
How To Apply:
---
Libertatem.in is now on Telegram. Follow us for regular legal updates and judgements from the court. Follow us on Google News, Instagram, LinkedIn, Facebook & Twitter. You can also subscribe for our Weekly Email Updates. Libertatem Group does not take any responsibility for the accuracy of the Job Post. The post has been shared as we received it from our staff.