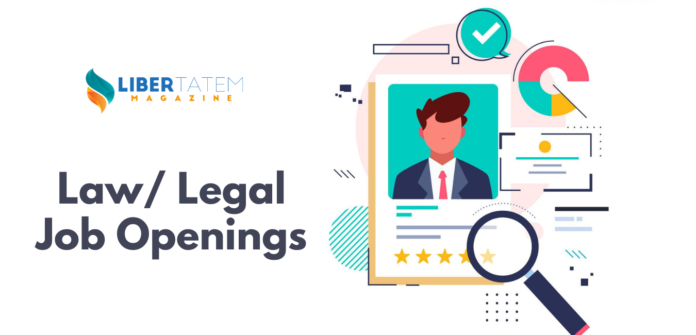 Job Description:
Udaan is a Business-to-Business (B2B) ecommerce platform, designed to solve core trade problems for small, medium and large businesses across India. It is the largest such national distribution platform of its kind enabling retailers and businesses to source merchandise from manufacturers, brands, white labels, importers etc. on a single platform. Udaan brings to users the power of technology to grow their business. The Udaan group has a registered NBFC within its fold. It is a highly differentiated credit business, uniquely positioned to address the large, unorganized and underserved segment in MSME lending.
Department: Risk & Compliance Operations
Open Positions: 1
Skills Required: Litigation and Non-Litigation, NI Act, SARFAESI ACT, Sec 138
Job Responsibilities:
Initiating proceedings for payments and settlement
Defending cases filed against the organization by drafting written statements/objections/oppositions etc.
Handling Arbitration Proceedings
Drafting complaints, petitions, etc. for quick movement of cases and responses to notices received
Advisory to the Debt Management/Collections team
Identifying Vendors to stabilize Cost of operations and ensuring regular & timely payments
Liaising with different teams in case of any Dispute/ Fraud/reconciliation error post-initiation of any legal action
Functional Competencies:
Technical Knowledge:
Handling Arbitration Proceedings such as filing application under Sec 17 for interim relief and enforcement of award under Sec 36 to effect recovery
Initiating proceedings under Sec 138 of NI Act 1881 and Sec. 25 of Payment & Settlement Act 2007
Provisions of SARFAESI Act 2002 starting from issuance of 13.2 notice till registration of sale certificate
Strong knowledge of (New)Consumer Protection Act/Contract Act/Limitation Act/Transfer of Property Act/Cr.P.C/IPC/CPC etc
IBC Act Rules and Regulations
Drafting Skills: Drafting of complaints/petitions/complaints etc. for quick movement of cases.
Stakeholder Management: Maintaining healthy relationship with advocates and administrative departments of various courts/forums/tribunals
Candidate Profile:
Law Graduate with 5-10 years of work experience in the field of Litigation for Banks/NBFC/Other Financial Institutions
Must have practised before courts & corporate exposure would be preferred
Should have experience in organizing Lok Adalat, Mediations and Conciliation camps in a cost-effective manner
Must have excellent drafting and communication skills
Should be proficient in MS Office Tools
Location: Bangalore, Karnataka, India
Posted On: 01-Dec-2020
Education/Qualification: LLB
Desirable Skills: Recovery cases, Handling of Arbitration and Litigation cases
Years Of Exp: 5 to 10 Years
Designation: Legal Operations – Collections Recovery
Click here to apply