About the Organiser
FastForward Justice is an online legal organisation which is aimed at advancing the present legal education within the country.
About the Webinar
FastForward Justice is organising a Webinar on COVID-19 and the Rights of the Migrant Workers.
Ever since the nationwide lockdown was announced in light of the coronavirus outbreak in India in March, reports of the plight of one of the worst affected groups of citizens: migrant workers have been
making their way into social and mass media.
Thousands were left stranded without a source of livelihood, sustenance or safe spaces, and. they began their long, brutal marches out of the cities which they helped build, towards their hometowns and villages. Some even didn't survive
the march.
All persons, regardless of their nationality, race, legal or other status, are entitled to fundamental human rights and basic labour protections, including migrant workers and their families. Migrants are also entitled to certain human rights and protections specifically linked to their vulnerable status.
Right to life as enshrined under Article 21 of our Constitution doesn't discriminate between "have" and "have nots."
While lockdown itself is a policy decision which is meant for the greater good, who will take responsibility for snatching the means of survival from these group of people?
Can they be just left to their own fate?
Are they not entitled, within the meaning of Article 21 of our Constitution, to a life with dignity?
Venue: Zoom/Youtube
Eligibility
The participants must be currently pursuing their Bachelor's Degree in law i.e. 3 Year L.L.B. course or 5 Year B.A.LL.B. Course from any recognized university/school or pursuing LLM from any recognized University.
Any person having knowledge of the law can also participate.
About the Speaker
Ms. Sukanya Singha is an Assistant Professor at the Faculty of Law, University of Delhi. Before joining the University of Delhi, she has worked as an Assistant Professor with Symbiosis Law School, Noida.
She has also taught as a guest faculty member in the Faculty of Law, University of Delhi. She has done her B.A.LL.B. from KIIT University, Bhubaneswar and LL.M. from Indian Law Institute, New Delhi. She is pursuing her PhD from the Faculty of Law, Jamia Millia Islamia.
She was also engaged as a researcher for a project on 'Transparency Audit of Public Institutions' taken up by the Indian Law Institute and instituted by the Central Information Commission, New Delhi. She has also been publishing editorial articles in newspapers in The Statesman, The Assam Tribune, The Wire, Livelaw etc. and takes a keen interest on Criminal and Human Rights issues.
Registration Process
The Registration fee for the webinar is Rs. 100/-
The registration fee is to be paid by the following methods:
Account number: 50100284424909
IFSC Code: HDFC0003143
Account Holder's name: Amit
UPI ID: [email protected]
Google Pay/Phonpay: 8262892004
Registration fee is not refundable at all costs. It will be refundable only in a case the webinar is called off by the organizing committee due to any unavoidable circumstances. (In such a case refund will be initiated in your BANK ACCOUNT NUMBERS).
Note: All the students will be verified with their names when they will be admitted to the Zoom webinar. So make sure that the
names should be the same as per on the registrations form. You will be added in the WhatsApp group soon for the link after a successful registration.
The registration form is here.
Perks
Certificate of participation (Soft Copy).
Important Dates
Official notification release date: 18th July 2020
Last Date to fill out the form: 2nd August 2020 (10:00 AM)
Date and time of webinar: 2nd August 2020 (12:00 PM)
Contact Information
Amit (Founder & CEO & Editor-in-chief).
Contact Number: +918262892004
Email: [email protected]
Contact Timings: 05: 00 PM to 09:00 PM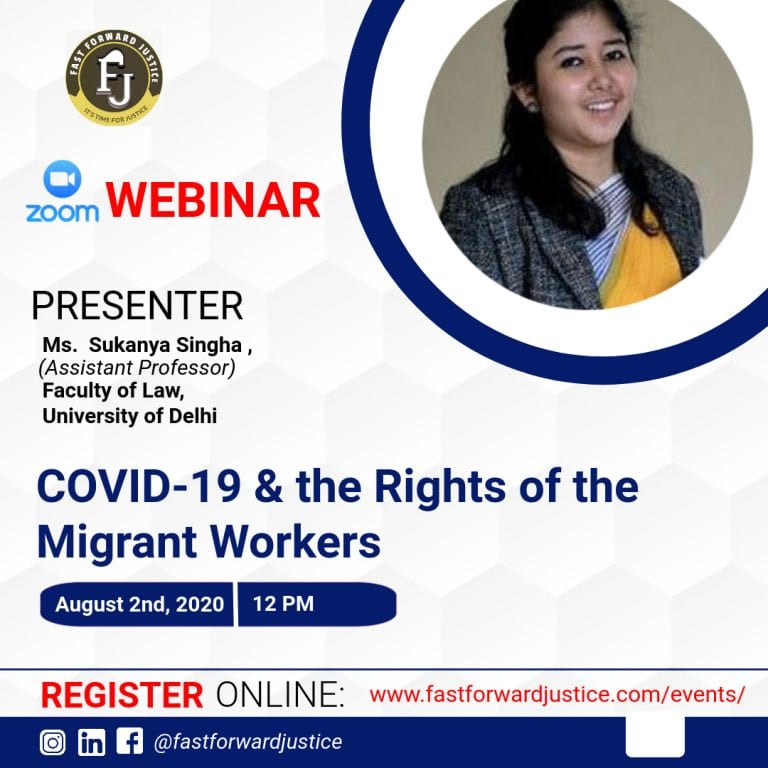 ---
Libertatem.in is now on Telegram. Follow us for regular legal updates and judgements from the court. Follow us on Google News, Instagram, LinkedIn, Facebook & Twitter. You can also subscribe for our Weekly Email Updates. Libertatem Group does not take any responsibility for the accuracy of this Event Notification. The post has been shared as we received it from the event organizers/host.