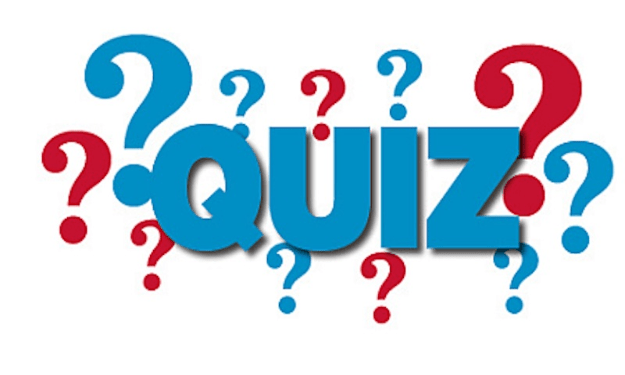 Law gardener is a platform for every individual irrespective of any gender, religion, caste, creed whether the person is from law background or non – law background. Here we post the latest legal news, simplified explanation of legal points, Quotes by various eminent Jurist & famous personality.
Our motto is to give basics of law to every common man,
So our tagline is " Planting the seeds of law" .
About The Bharat Legal Tech
Bharat Legal Tech is a multiservice Law firm catering to wide variety of clients from individuals to Corporates, in the field of Insurance, Banking & Finance, Civil, Criminal and Competition Law matters, Arbitration and Family Disputes matters. Our approach to disputes is based on an age old proverb, Prevention is Better Than Cure.  And we fight to protect the rights of our Clients.
About The Quiz Competition
Law gardener has successfully organized its Two National Quiz Competition with an overwhelming response from all over the country. Therefore, even with the ongoing situation, we believe that learning should not be stopped and we continue to bring more such events and competitions to you.
This is the 3rd National Quiz Competition which is presented by Law gardener in Association with BHARAT LEGAL-TECH on the topic Contract Law
The quiz shall take place Online and it will include only Multiple Choice Questions. The participants can participate in the quiz from any place with the use of Computer, Laptop or Mobile Phone with an internet connection.
Format Of The Quiz
Quiz shall take place ONLINE, and will include only 40  Multiple Choice Questions.
The participant can give this quiz from their home or hostel with the use of a Laptop or Mobile Phone.
Every question carries 01 mark; there will be no negative marking.
Quiz Link will be provided In the WhatsApp group only , for which link will be given in the registration form
Quiz will start on 19 July from 2:30 PM  to 3:10 PM  i.e. Link will only be opened for 40 minutes , participant have to submit the quiz within the time, after 3:10 PM it will not accept any submission
The results declared would be final and the authority vests with Law gardener and Bharat Legal- Tech to change or modify the same.
Eligibility
Any citizen of India who have interest and knowledge in the law can participate in the quiz.
Registration Amount
Nominal amount of Rs. 50- only for the seriousness of the participant, Please join the WhatsApp group after registration.
Mode of payment
Paytm , Google Pay and PhonePe: Participant can make payment to  9739634630  (Nirmal)
Note: If any participant does not attempt the quiz after the registration, the registration fee will not be refunded in any case.
Registration Link :-
https://forms.gle/ot2BxxVhkwz7vzWS9
Important
If any fails to attempt the quiz, Certificate of Participation will not be provided.
Anything related to the Contract Law can be asked , please do not email regarding the syllabus.
The Confirmation of Registration will be sent once the participant registers itself.
Kindly email or WhatsApp your queries and wait for at least 24 to 48 hours to get the response.
Prizes And Rewards 
Winner = ₹2000 + E-Certificate + 10% off in Ace Memorial Services +10% off in Katog courses
1st Runner up = ₹1000 + E-Certificate + 10% off in Ace Memorial Services + 10% off in Katog Courses
2nd Runner up = ₹500 + 10% off in Ace Memorial Services + 10% off in Katog Courses
Next Top 5 participants will get Merit Certificate and 10% off in Ace Memorial services and Katog Course's
Participant certificates for all
Contact
For any further queries feel free to email us at  [email protected]
WhatsApp Number :- 9739634630
---
Libertatem.in is now on Telegram. Follow us for regular legal updates and judgement from the court. Follow us on Google News, Instagram, LinkedIn, Facebook & Twitter. You can also subscribe for our Daily Email Updates. You can also contribute blog, articles, story tip, judgment and many more and help us spread awareness for a better society. Submit Your Post Now. Libertatem Group does not take any responsibility for the accuracy of this Event Notification. The post has been shared as we received it from the event organizers/host.