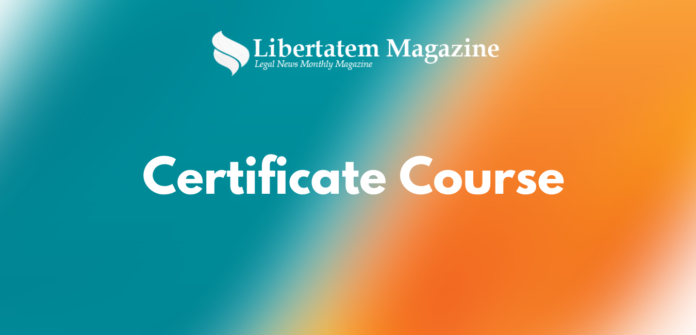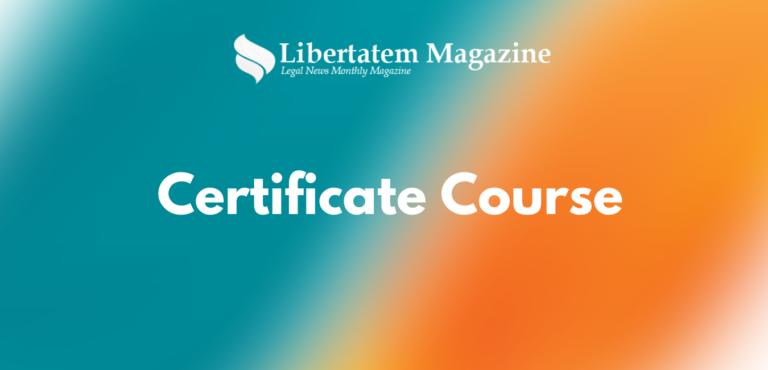 ABOUT THE ADVOCATES LEAGUE
The Advocates League is an initiative whose work is devoted to the field of legal research including publications, online journals, and organizing various types of competition, seminars, and conferences. We have a team that is dedicated to bringing reforms in the legal scenario. Our team consists of students and alumni of various top colleges and universities of the country. The Advocates League is under the guidance of eminent personalities of the legal fraternity such as distinguished lawyers of the Supreme Court and various high courts.
ABOUT THE INSTRUCTOR
Mr. Vaibhav Mahajan is a lawyer practicing in Delhi High Court and other Tribunals like NCLT/NCLAT with seven years of experience and is the managing attorney for Mahajan & Mahajan, a Delhi based law firm impaneled with DLSA and several corporate houses. He prefers and recommends ADRs as the mechanism for dispute resolution to his clients and has successfully negotiated several matters out of court settlements.
ABOUT THE COURSE
The Insolvency and Bankruptcy Code (IBC) is considered as the biggest economic reform next only to GST, which consolidates and amends the laws relating to reorganization and insolvency resolution of corporate persons, partnership firms and individuals in a time-bound manner.
This certificate course would be useful to professionals such as Law Students, CS, CA, Insolvency Professionals & creditors, bankers, academics, and other related stakeholders who are interested in pursuing this area in their professional life.
REGISTRATION
1.      For registration. (Click here).
2.      Individual Registration: Every participant must register individually.
3.      Fees: ₹200
4.      Mode of Payment: Registration Fees should be paid online. Kindly take the Screenshot of payment ID for reference.
5.      PAY via Paytm, Google Pay or Phone Pay: +91 907 937 2188 or UPI ID: [email protected]
Note: Do provide the Transaction/Payment ID and the screenshot of the same on the Google Form Application.
AWARDS
1.       The first five position holders will be provided with an internship.
2.      Certificate of Merit would be awarded to the top fifteen participants.
3.      Certificate of Participation will be given to all the participants. 
IMPORTANT DATES
1.      Commencement of Registration: 11th July 2020
2.      Last Date of Registration: 24th July 2020.
3.      Date of Course/classes: July 25 & 26, 2020
4.      Date of Assessment: 28th July 2020.
In case of any query mail us to [email protected] or contact
Abhishek Jaiswal: 8219260985
Shashwat Tripathi: 8738887685
---
Libertatem.in is now on Telegram. Follow us for regular legal updates and judgements from the court. Follow us on Google News, Instagram, LinkedIn, Facebook & Twitter. You can also subscribe for our Weekly Email Updates. Libertatem Group does not take any responsibility for the accuracy of this Event Notification. The post has been shared as we received it from the event organizers/host.